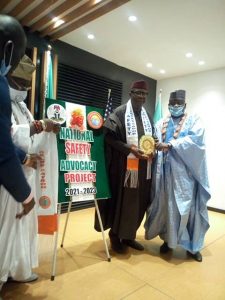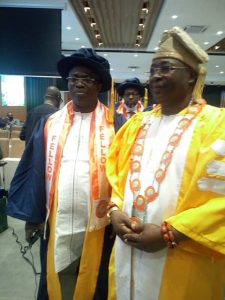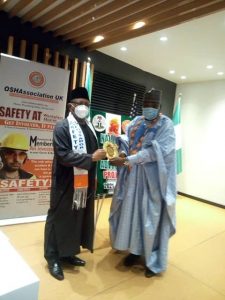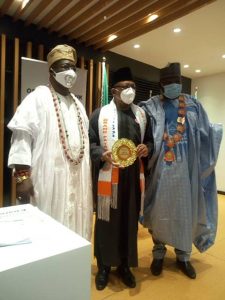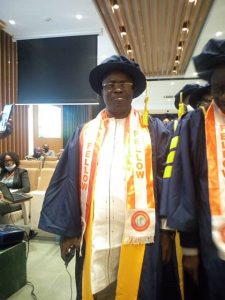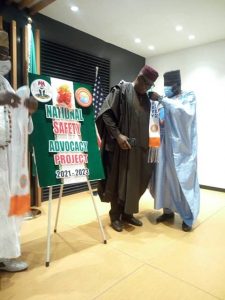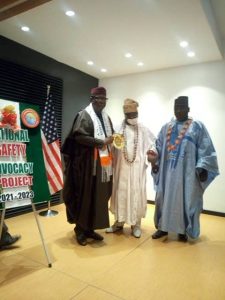 Rector of the Federal Polytechnic, Ado-Ekiti, Dr. Dayo Hephzibah Oladebeye has bagged another Fellowship Award, this time from the Occupational Safety and Health Association (FOSHA).
The OSHA Fellowship award with which he was decorated along with 33 others in Abuja on Thursday, 10th December, 2020 brought to three the number of Fellowships and about the sixth recognitions and honours bestowed on Dr. Oladebeye in 2020.
He had earlier in September this year been decorated with the prestigious and Professional Fellowship of the Nigerian Society of Engineers (FNSE) following his over three decades of Lecturing and Professional Practice in the field of Mechanical Engineering and was also in March, 2020 adorned with the Fellowship of the Institute of Oil and Gas Research and Hydrocarbon Studies.
The OSHA Fellowship Award, bagged during the 10th International Safety Conference and Awards 2020 by the OSHAssociation UK – Nigeria Region on 10th December, 2020 brought to seven the number of Fellowship Awards bestowed on Dr. D.H. Oladebeye so far.
Aside from the 34 new Fellows, who were administered the Oath of Fellowship Induction by the new Regional President of OSHA Nigeria, Dr. Olusegun Idowu Aderemi, Ten full Members, five Associate Members as well as 13 Graduate Members with 63 Student Members were also inducted.
The very colourful event held via Zoom Virtual took place at the Federal Ministry of Works Conference Hall, Mabushi, Abuja.  The grandiose event also played host to a number of serving Ministers, Permanent Secretaries, other Heads of Federal MDAs among other top dignitaries with the unveiling of the National Safety Advocacy Project (2021-2023) by Hon. Festus Keyamo, the Minister of State for Labour and Employment.
The Minister of Health, Dr. Ehanire presented a paper on the theme of the Conference, while five other speakers made virtual and physical presentations around the theme: "POST COVID-19": Developing Safer and Secure Work places – The New Normal"