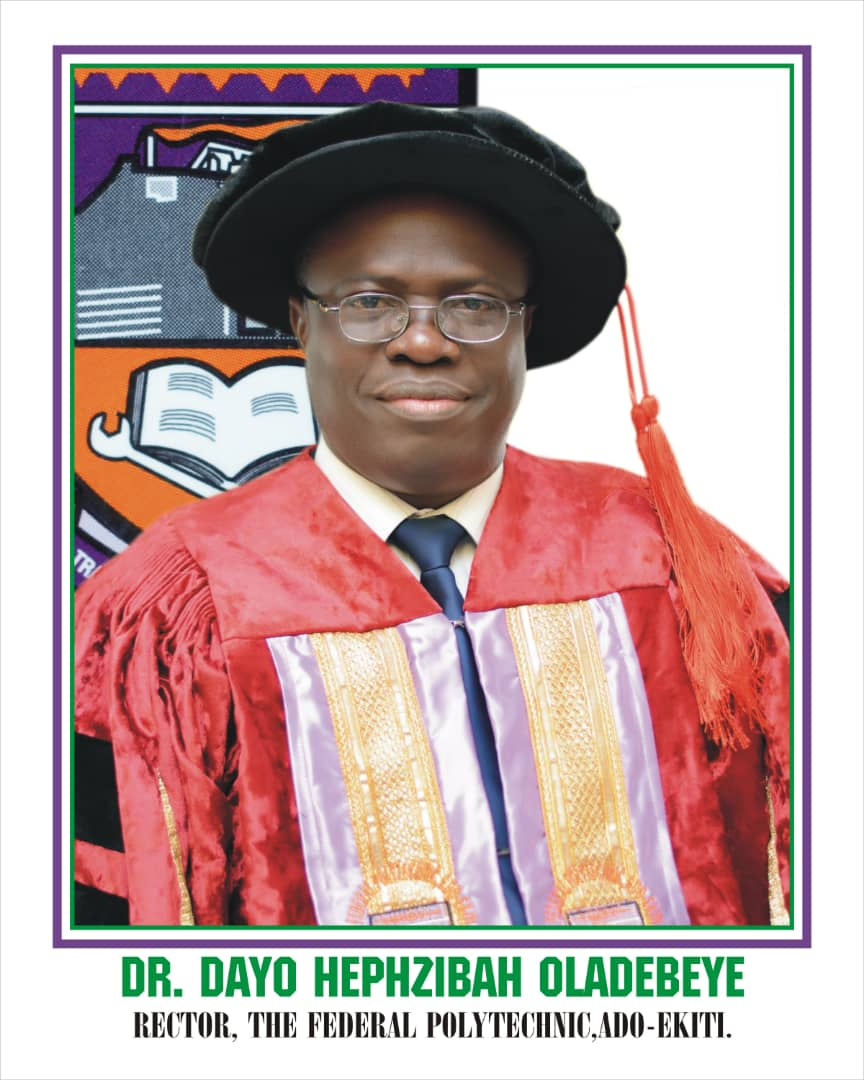 THE RECTOR
The Rector is the Chief Academic and Administrative Officer of the Institution. The Rector is responsible to the Council and to the Honourable Minister of Education in the absence of a Council. He has power to exercise general authority over the Staff and is responsible for the discipline in the Polytechnic. The Rector, Dr. Dayo Hephzibah OLADEBEYE, an alumnus of the Polytechnic, graduated with distinctions in ND (1983) and HND (1986). He joined the services of the Polytechnic on the faculties of his department of Mechanical Engineering in December, 1987 and rose through the ranks to become a Chief Lecturer, effective from 1st January, 2007. Among his academic and professional qualifications and honours are; ND, HND (Mech.), Ado; PGD, M.Eng. (Mech.), Enugu; MBA, Ph.D, (Akure); FNSE; M.NIMechE; FNIEM; FHRD; FCAI; FIPMD; FIOGRHS; FOSHA; FIMC; COREN Regd. Engr.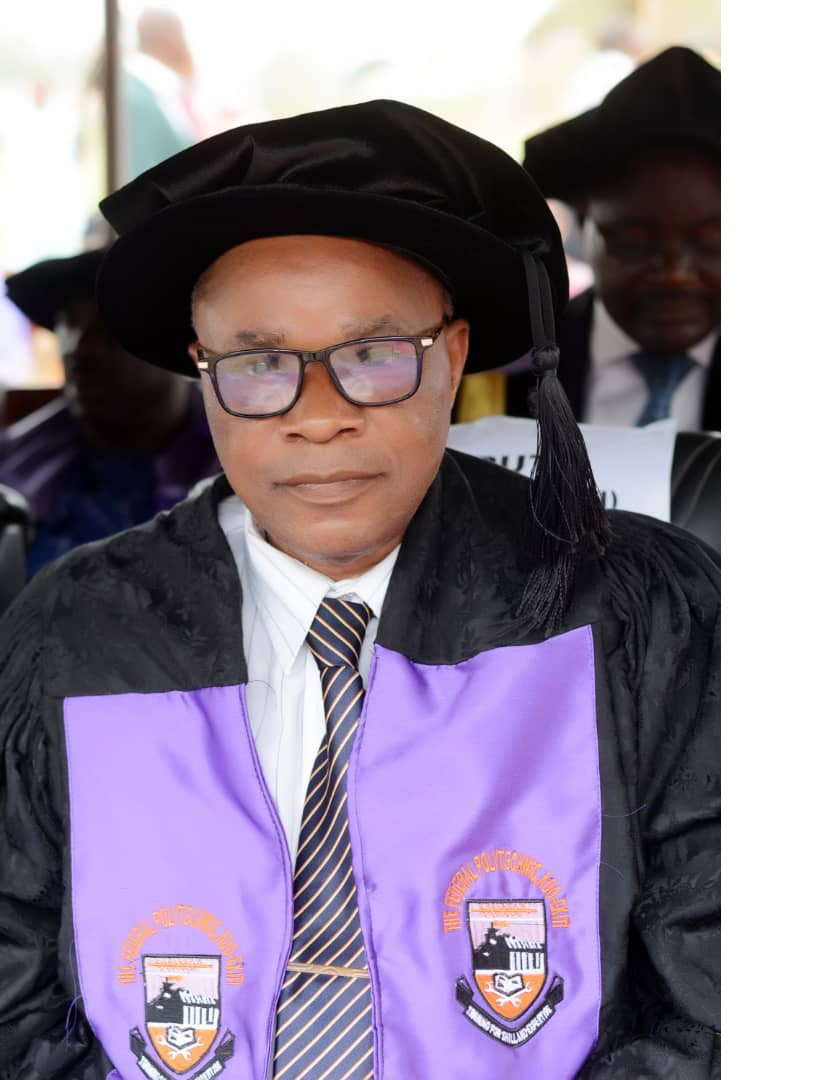 Deputy Rector (Administration) – Bldr. G.S. Olorunoje (FNIOB)
The Deputy Rector (Administration) assists the Rector with issues of Administration through the co-ordination of activities of the Heads of Service Units with respect to security, medical services, maintenance of the Polytechnic facilities and other related functions. The incumbent Deputy Rector, Administration is Bldr. G.S. Olorunoje, a former Head of the Building Technology Department and past Dean of the School of Environmental Studies. His academic and professional qualifications includes: Diploma in Building; B.Sc. (Hons) Building; M.Sc. (Construction Mgt.) Zaria; FNIOB, CORBON Regd. Builder. .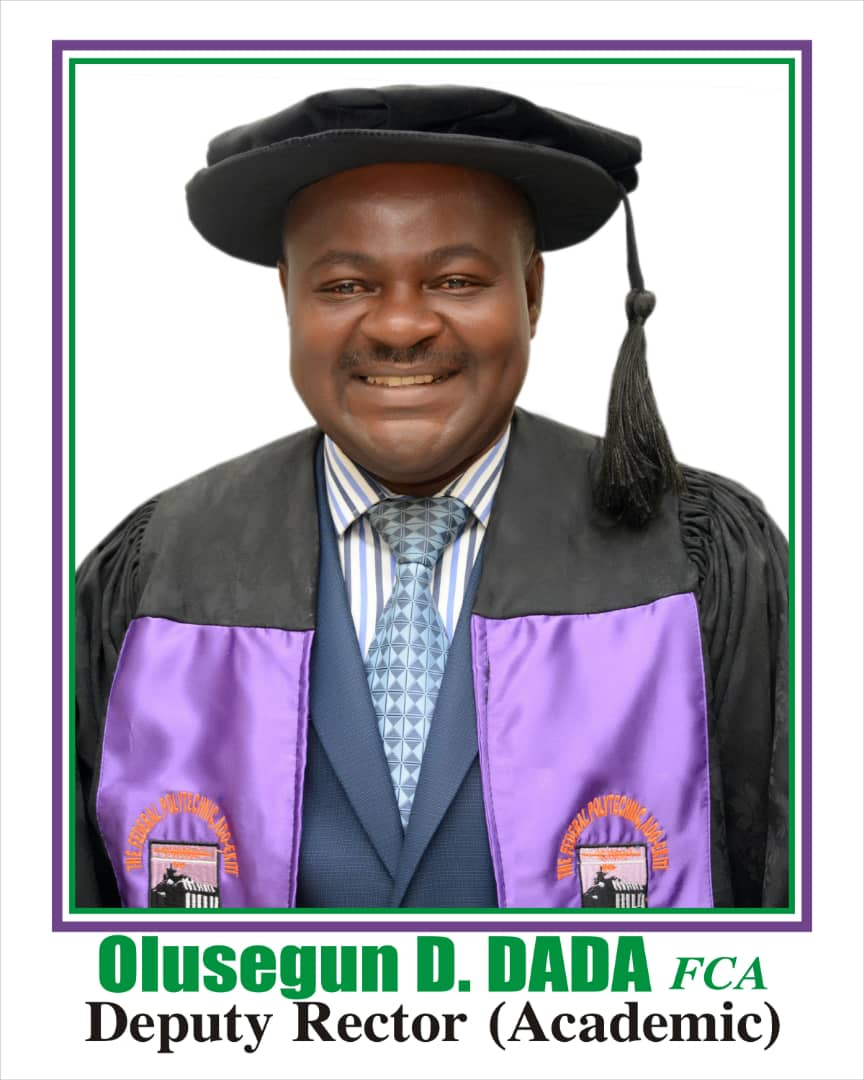 Deputy Rector (Academics) – Mr. Olusegun D. Dada (FCA)
The Deputy Rector (Academic) assists the Rector in the administration of Academic matters, through co-ordination of activities of the Deans of School and Academic directive such as Directorate of University Degree Affiliation Programme(DUDAP). The Deputy Rector Academic is the Chairman of Admission Committee. The current Deputy Rector, Academic is another Alumnus of the Polytechnic, who also had been the Head of his Accountancy Department and immediate past Dean of Students' Affairs. Dada, a Fellow of the Institute of Chartered Accountants of Nigeria (ICAN) has academic and professional qualifications as follows: ND, HND (Accts), Ado; B.Ed (Nig.); MBA, M.Sc. (EKSU), Ado; M.Sc. (Acct.), Lead-Ibadan; FCA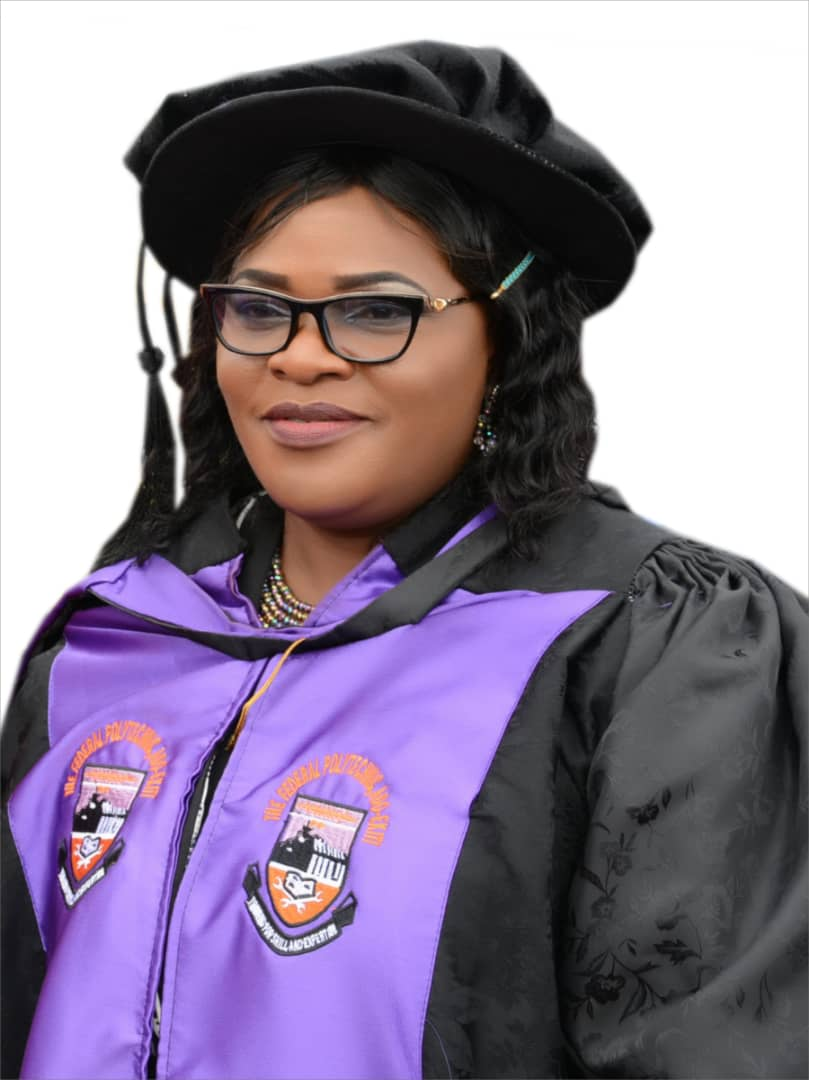 Registrar - Mrs. Kehinde Olaitan Ekanem
The Registrar is responsible to the Rector for the day to day administration of the Polytechnic and performs such duties as the Council or Rector requires. The Registrar is Secretary to the Council and other Statutory Committees. The Registrar Heads the Registry division of the Polytechnic. The Registrar, who is the Secretary to the Governing Council, Academic Board, management Committee and their Statutory Sub-Committees, is the hub around, which the administration of the Polytechnic rely as the Chief Administrative adviser to the Rector. The incumbent Registrar, Mrs. Kehinde Olaitan Ekanem, a Pan Nigerian, being Ekiti by parenthood, cross riverian by marriage, she was born in the North and raised around the country. Her academic and professional qualifications include: ND (Mass Comm.), Bida; B.A. (Hons), Calabar; MPA (Ado-Ekiti); AMNIM; FCAI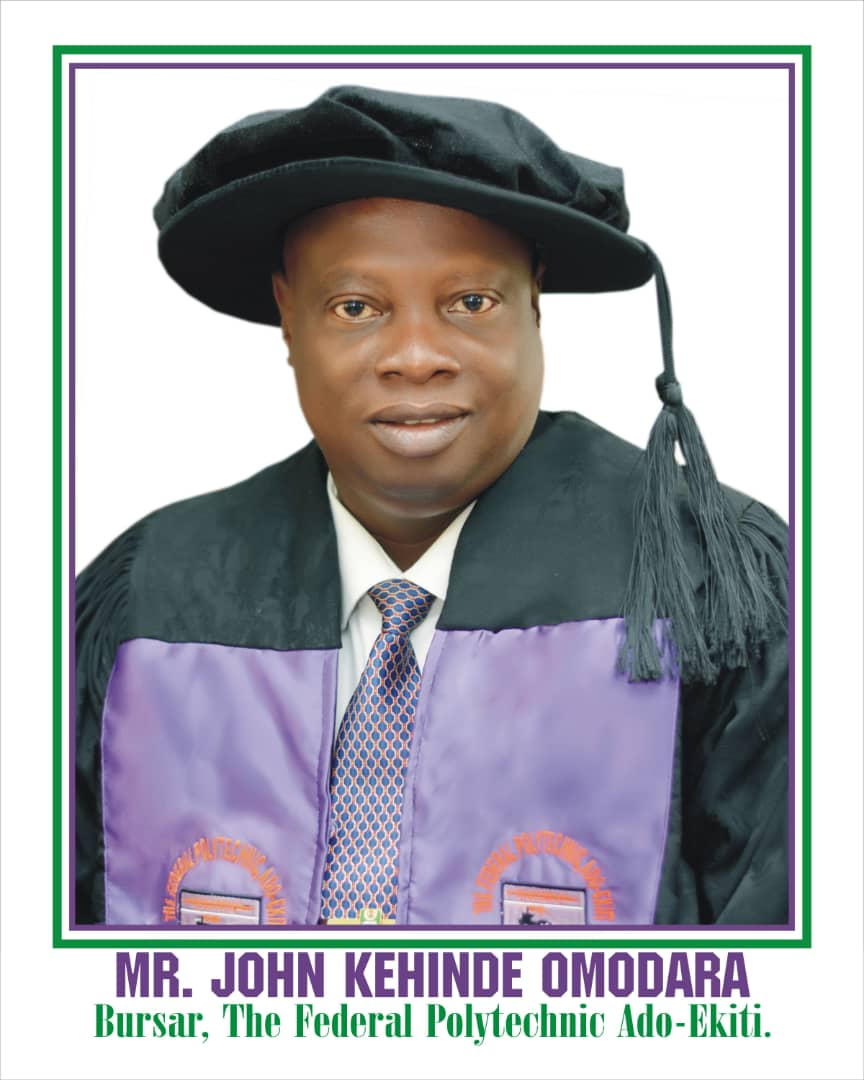 Bursar - Mr. John Kehinde Omodara
The Bursar is the Chief Financial Advisor of the Polytechnic and is responsible for the day to day administration on financial matters/affairs of the Polytechnic. The Bursar, Mr. John Kehinde Omodara is also another Alumnus of the Polytechnic, having received his ND and HND qualifications in Accountancy from the Polytechnic. His academic and professional qualifications include: HND, PGD (FM), B.Sc., MBA, FCNA, FBNIP, MAUA, CIPM-UK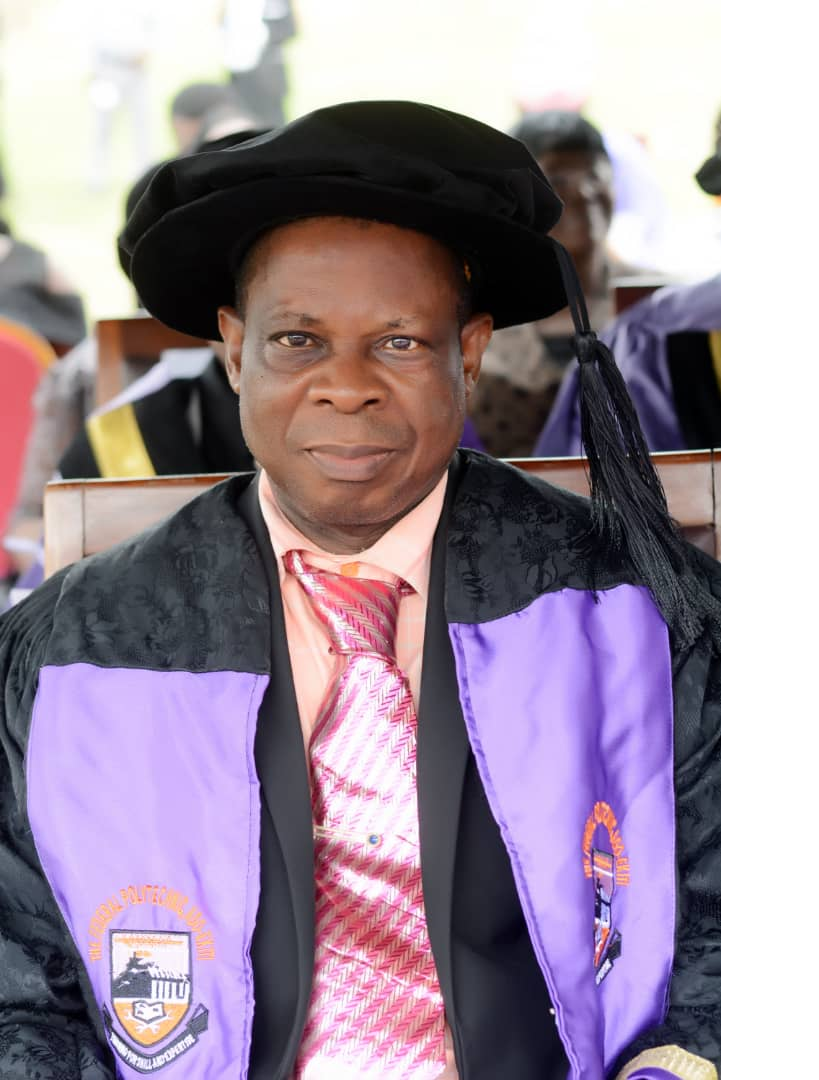 Polytechnic Librarian - Mr. Emmanuel Olu Ayeni
The Polytechnic Librarian is responsible to the Rector for the administration of Polytechnic Library and the Co-ordination of the Library Services in the teaching units of the Polytechnics. The incumbent Polytechnic Librarian is Mr. Emmanuel Olu Ayeni. His academic and professional qualifications includes: BLS, MBA, M.LIS (Zaria); CLN; FIMC