Members of the newly appointed Students' Union Caretaker Committee of the Federal Polytechnic, Ado-Ekiti have been charged to make the best use of the opportunity given them to write their names in gold and secure a better future for themselves.
Rector of the Polytechnic, Dr. Dayo Oladebeye who gave the charge at the inauguration of the Students' Union Caretaker Committee, noted that the members were selected to serve and represent the interest of other students in order to promote discipline, orderliness and unity of purpose between the Students and Management of the Institution.
Dr. Oladebeye who admonished the new students' leaders to avoid every form of negative struggle as much as possible by exploring the opportunity of dialogue and consultation, however appreciated the Dean, Students' Affairs, Mr. Segun Dada, Officers of the Students' Affairs Directorate and the Committee that screened the Caretaker Committee members for a job well done and prayed that the image of the Polytechnic would continue to be projected in a positive way to the outside world.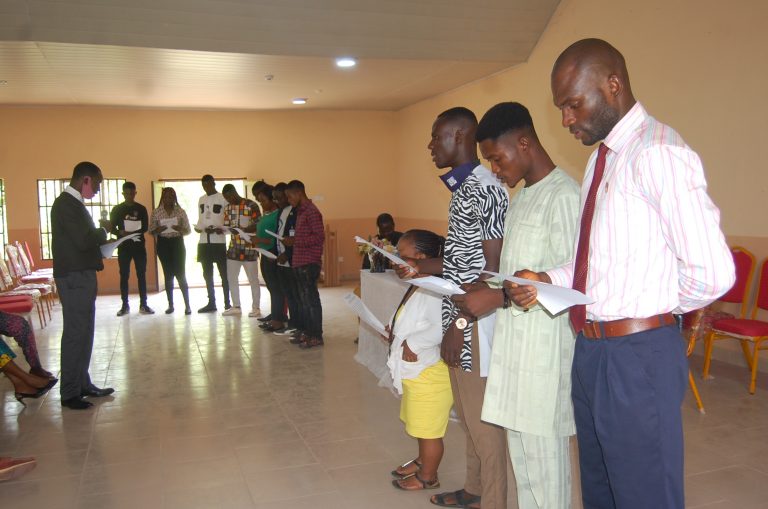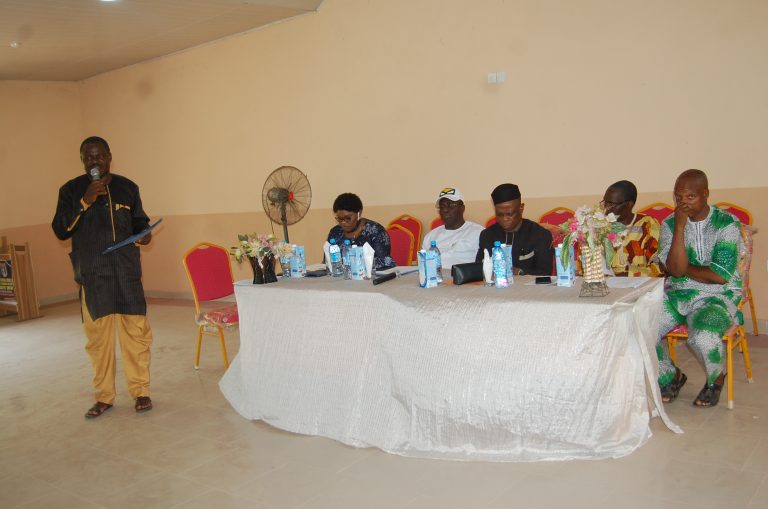 In her remarks, the Registrar, Mrs. Kehinde Olaitan Ekanem advised the Caretaker Committee members before the Oath taking to put on their best behaviour and prove to all concerned that they are worthy of the position given to them.
The Registrar further tasked the newly inaugurated Caretaker Committee not to listen to hearsay but rather take the work assigned to them with all seriousness in order to have a successful tenure.
Earlier in his welcome address, the Dean, Students' Affairs Mr. Olusegun Dada urged them to see the post as a golden opportunity to serve and not as an avenue to Lord their positions over their fellow students, noting that "to whom much is given, much is expected".
Mr. Dada appealed to them to eschew every negative notion that may suggest that Management of the Polytechnic is insensitive to their needs.  He assured them of the management's continuous support in encouraging students' participation in institutional governance, which would in turn lead to organizational effectiveness.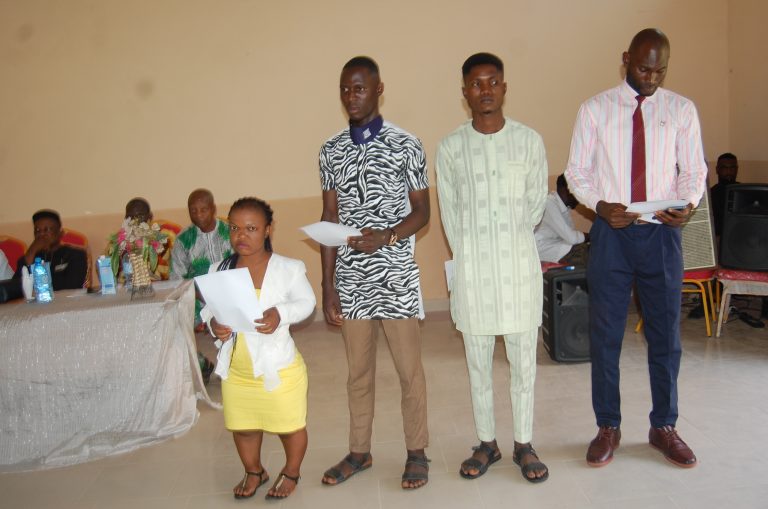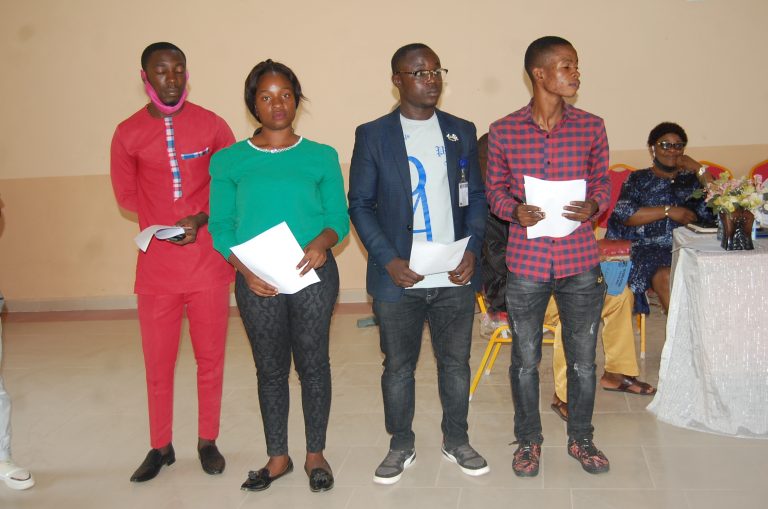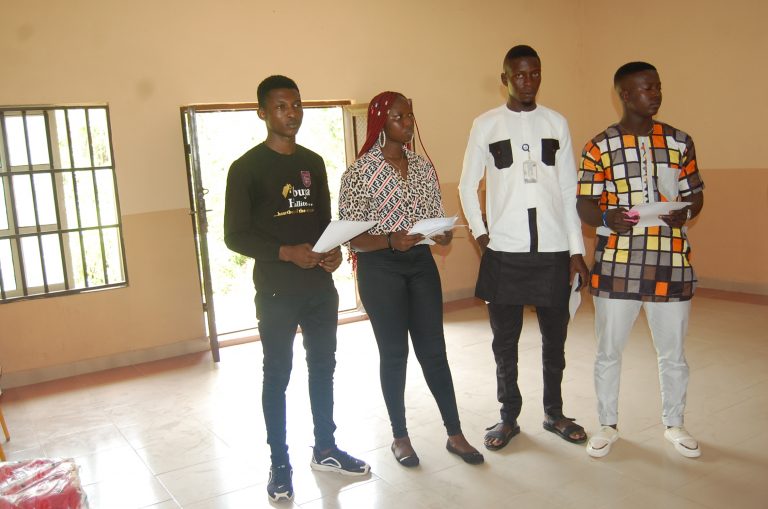 Members of the newly Inaugurated Caretaker Committee includes, Idowu Oluwaseun Benedict as the Chairman, Omaram Precious as the General Secretary, Adedipe Oluwaseun as the Financial Secretary, Isaac Eniafe as the Public Relations Officer, Akinbode Idowu as the Treasurer, Akinbuyide Saanu as the Welfare Director, Olarewaju Olamide as the Social Director and Mr. Olubayode Oluwaseun as the Sports Director.
Also inaugurated was the Welfare Committee with Ojuolape Oluwatosin, Akinlotan Olaoluwa, Makanjuola Olabisi and Adegbemiro Glory to serve as members.
The Chairman of the Caretaker Committee, Comrade Idowu Oluwaseun Benedict in his remark after the inauguration, assured to give fellow students quality, responsive and responsible representation in all interaction with Management of the Polytechnic and all other bodies.