Students of Marketing at the Federal Polytechnic, Ado-Ekiti have been tasked to give priority to their educational pursuit in order to excel in the emerging rapidly competitive world, while imbibing the tenets and ethics of modern marketing in their training.
Giving the challenge while commissioning the newly built Marketing Model Shop (Annex) at the Continuing Education Centre of the Polytechnic in Ado-Ekiti, the Rector, Dr. Dayo Oladebeye emphasized that it has become imperative for students to be diligent in their studies.  He noted that the facility was part of activities to ensure that the students are exposed to the new trend and modern marketing skills to stand them out.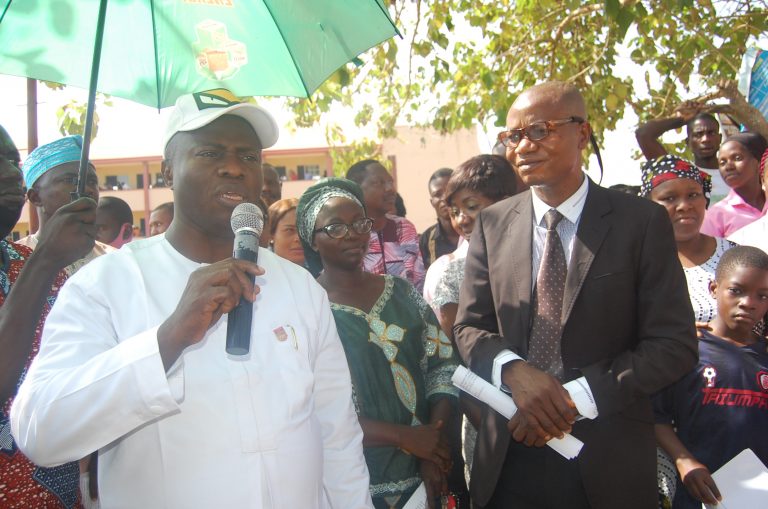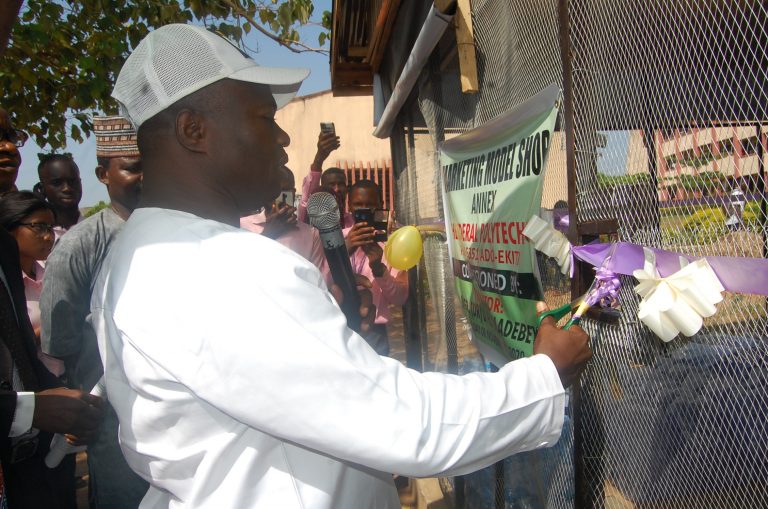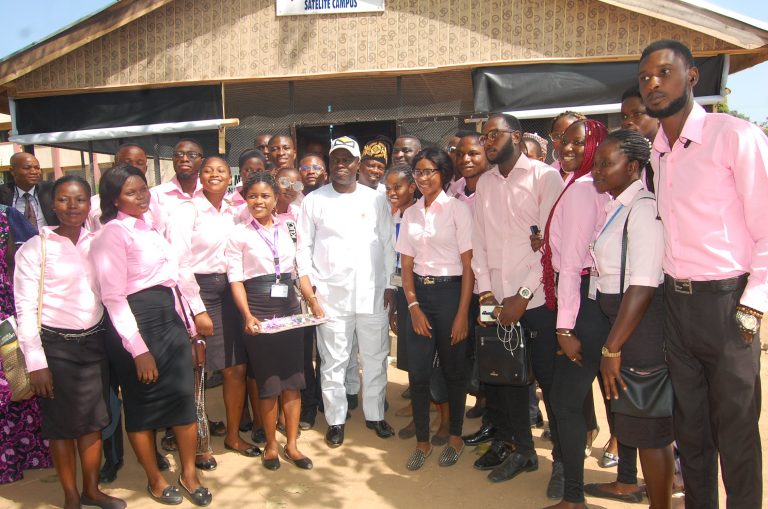 The Rector who is a product of the Polytechnic reiterated the commitment of the Institution at giving only the best to the training of her students, hence, would stop at nothing to ensure that all necessary facilities required to guarantee the professional success of the students were put in place.
Dr. Oladebeye who described himself as a Marketing Scholar with an MBA degree in Marketing Management freely teased the students with Marketing Concepts, Strategies and Terminologies such as Marketing Mix and the four P's of Marketing; Price, Product, Place and Promotion.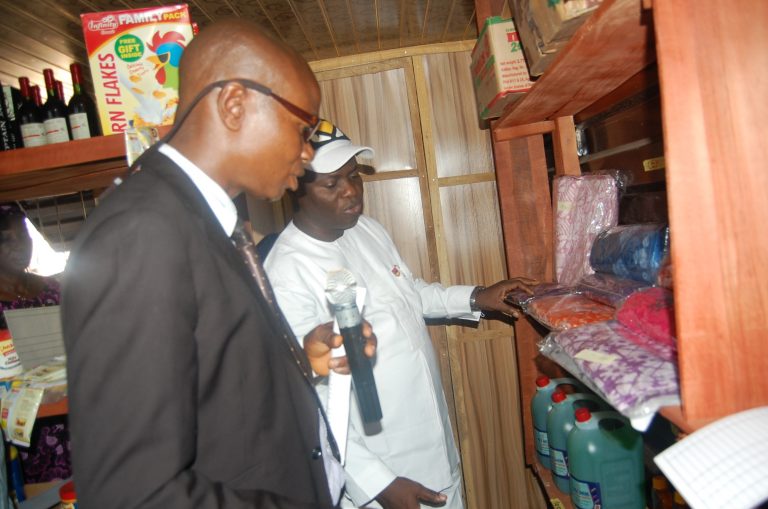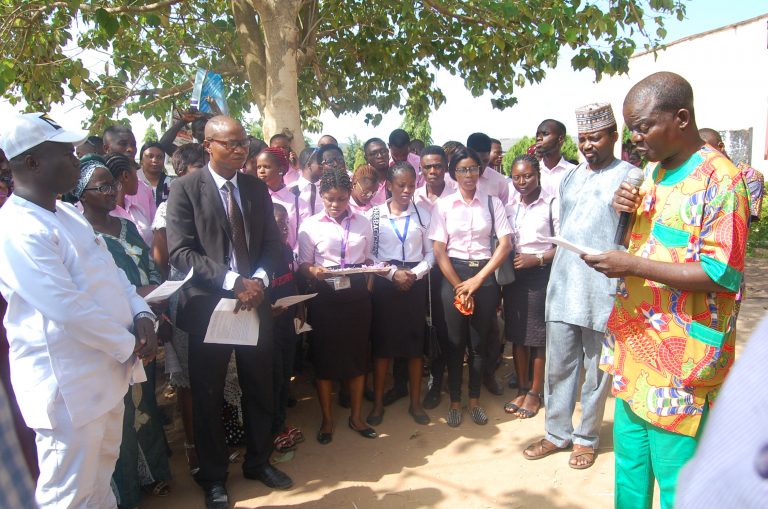 Earlier, the Dean of the Continuing Education Centre, Engr. Babatunde Agun described the commissioning of the Marketing Model Shop Annex at the CEC as a welcome development to enhance skill learning by Students of Marketing at the Centre.
In his welcome remark, the head of the department of Marketing, Mr. Samuel Abereola commended the Rector and the Dean of the School of Business Studies (SBS) Mrs. Moni Olowolaju for their guidance and speedy commitment at ensuring that the Marketing Model Shop Annex facility was put in place to support skills learning by students at the Centre.
The Head of Department noted that the model shop is a cardinal requirement by the National Board for Technical Education (NBTE) for the teaching of Marketing as a course. He stressed that with the commissioning, the Model Shop at CEC would commence business instantly to deliver value for money patronage and assured all that "the quality of our products and the price tag are the best you can find around", he stressed.