TRANSFORM FEDERAL POLYTECHNIC ADO-EKITI TO UNIVERSITY OF TECHNOLOGY --EWI
The Paramount ruler and Ewi of Ado-Ekiti, Oba Dr. Rufus Adeyemo Adejugbe, Aladesanmi III has again reiterated his calls to the Federal Government for the transformation of the Federal Polytechnic, Ado-Ekiti into a Federal University of Technology.
The paramount ruler, who is concurrently the Chancellor of Tafawa Balewa University, Bauchi and the Odumegwu Ojukwu University, Awka, made the call while receiving in his palace the 2021 Presidential Visitation Panel to the Polytechnic led by it's Chairman, Chief John A. A. Ochoga.
According to the first class traditional ruler the Federal Polytechnic, Ado-Ekiti has all it takes to be a Federal University in terms of infrastructural facilities, the space and quality human resources, stressing that particularly being a second generation polytechnic that is obviously bigger and better than some of the existing universities in the country, hence the Institution deserves to be upgraded to a Federal University of Technology.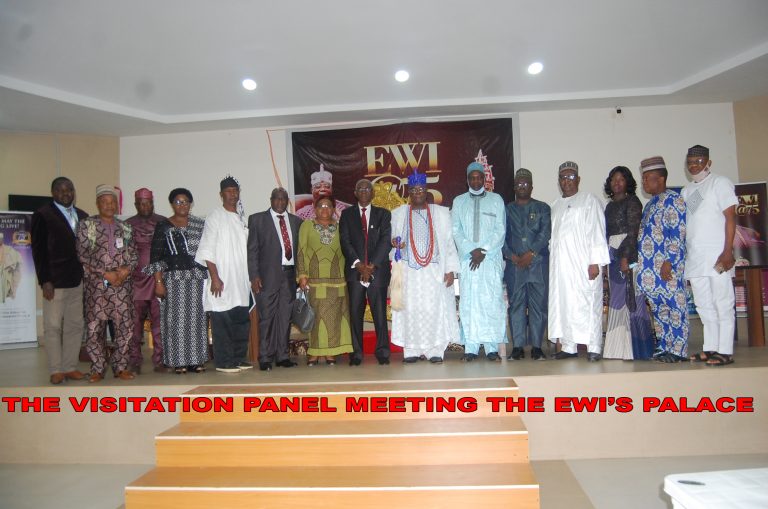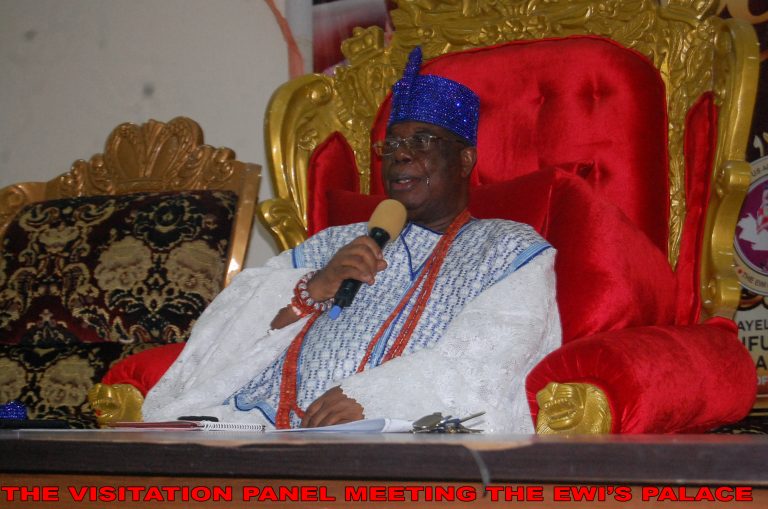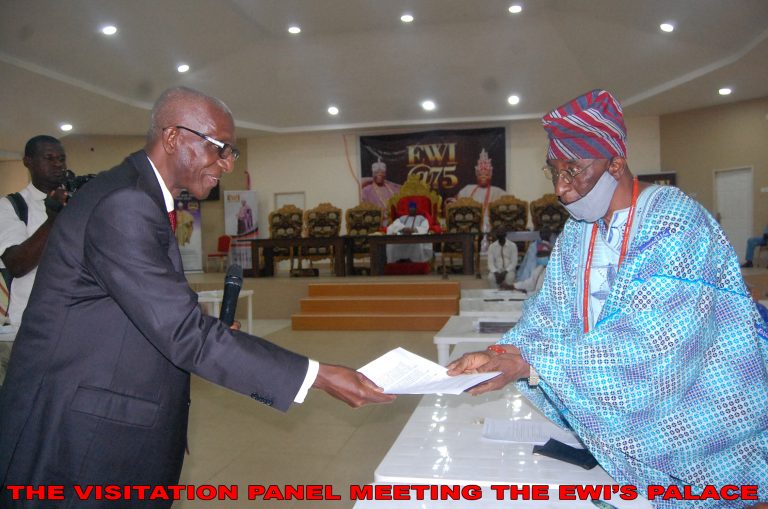 Speaking earlier in his presentation during the Courtesy visit to the Ewi-in-Council, the chairman of the Visitation Panel, Barrister John Ochoga thanked the Ewi of Ado-Ekiti and members of his Council for the warm reception accorded his team and the opportunity to pay a visit to the beautiful Ewi's palace.
He remarked that the purpose of the Panel's visit is not for any witch-hunting inquisition but to correct some of the ills in the system by interrogating issues that could prevent smooth operation of the Institution with the 'Mantra' suitable for all public organisations, "Let the system work". This, he said has become imperative to check some of the lapses in the system through interrogation of the issues militating against seamless governance of public Institutions, towards making it better for the good of all.
The Visitation Panel Chairman later handed over to the traditional ruler and members of the Ewi-in-Council, copies of the Panel's Terms of Reference and call for Memoranda to facilitate delivery of the the task of the panel, promising that whatever is contained in any of the memorandum received would be critically looked into and appropriate recommendations made to the President, who is the Visitor to the Polytechnic.
The Visitation Panel which commenced physical activities upon arrival in the Polytechnic early in the week has been holding series of interactive meetings with some of the Stakeholders of the Polytechnic in and outside the Polytechnic, including the Media to sensitise them on the activities and expectations of the Visitation Panel.